Why you need an experienced Florida Workers' Compensation attorney.
Each state has its own workers' compensation laws. These laws are in place to protect employees in the event of a workplace injury. Benefits are meant to help injured victims who can no longer earn a paycheck and must deal with expensive medical bills. Both employers and employees must adhere to a number of state-mandated guidelines after a workplace injury. This can be a complicated process, which is why many injured workers turn to Ehrlich & Naparstek, experienced Florida workers' compensation attorneys in their time of need. It does not matter whether you are a United States Citizen or undocumented worker you can still receive workers' compensation benefits in Florida.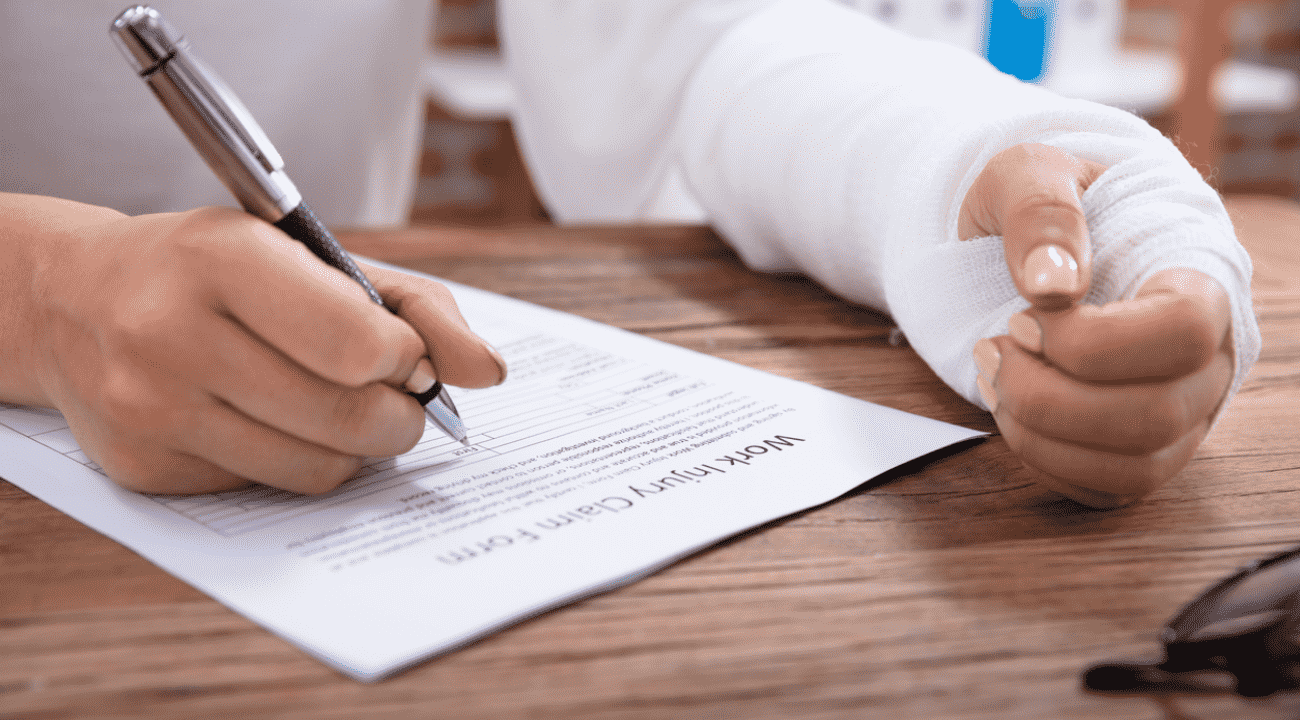 At Ehrlich & Naparstek, we've been protecting the rights of injured workers in West Palm Beach, Stuart, Martin County, Pt. St. Lucie, Indiantown, Okeechobee, Ft. Pierce, Vero Beach and throughout the entire state of Florida for over 27 years. We are aggressive litigators and will fight to make sure you received all of the medical care and lost wages you are entitled to under the law. If you've sustained an injury while working and are having trouble with your medical care, lost wages or having delays getting things approved by the adjuster call Ehrlich & Naparstek workers' compensation attorneys, we can help. Contact us at (561) 687-1717 or (772) 842-8822 for a confidential consultation today!
Laws Pertaining to Workers' Comp Coverage
Most employers in Florida are required to carry workers' compensation insurance coverage for their employees. Because we're considered a "no-fault" state, workers are entitled to benefits regardless of how the accident occurred. Businesses have the option of obtaining state insurance coverage or self-insuring their workers. State guidelines dictate exactly who must carry workers' compensation insurance. They're as follows:
Any employer in the construction industry
Farmers who employ five or more employees, or 12 or more seasonal employees
All public employers
Because employees don't have to help pay for the premiums on this coverage, they don't have the option of filing a lawsuit against their employer in the event of an injury. However, if an employer fails to carry workers' compensation insurance and a workplace injury occurs, the victim has the right to sue the employer for medical bills and lost wages. If this happens to you, the workers' compensation injury attorneys at Ehrlich & Naparstek can fight hard to help you obtain the compensation you deserve.
Filing a Workers' Compensation Claim
If you've been injured on the job and are facing lost wages, medical bills, or delays in getting benefits, you need to file a worker's compensation claim with your employer. To do so, it's crucial you report the injury to your employer within 30 days of the incident. As long as you report the injury on time, you have the option of filing a workers' comp claim for up to two years. Once this statute of limitations runs out, you can no longer file a claim.
After you've reported the injury to your employer, they must contact their insurance provider. They have seven days to do this. The provider will then follow up with you and go over medical treatment. The doctor you receive treatment from must be authorized by your employer's insurance company. After you receive treatment, your employer and their insurance provider will decide whether to approve or deny your claim. If your claim is wrongfully denied, or if benefits are not timely provided, you have the right to contest the decision with the Office of Judges of Compensation Claims. At this point, it's best to hire a Florida workers' compensation lawyer to guide you through the process. Ehrlich & Naparstek represent people injured at work and fight tirelessly to obtain the medical treatment and lost wages our clients are entitled to. See what are client's say about us. The workers' compensation carriers in Florida know that Ehrlich & Naparstek will not back down and that we are a workers' compensation law firm that will take cases to trial (final merits hearing) to seek benefits on behalf of our injured clients.
A severe workplace injury can make things extremely difficult for you and your family. It's important you have an experienced workers' compensation attorney in your corner to protect your rights. At Ehrlich & Naparstek, we maintain an intimate knowledge of Florida's workers' comp laws and understand what it takes to obtain the compensation you deserve. We regularly litigate and go to trial in workers' compensation cases and lecture to other lawyers and judges throughout Florida on workers' compensation matters. If your medical benefits have been delayed or denied we can help.  It's our goal to help you make a full recovery and get you back on your feet as soon as possible. Contact us at (561) 687-1717 or (772) 842-8822 to schedule a free confidential initial consultation now!