Florida is a popular state for motorcyclists. As of 2020, there were 620,077 registered motorcycles in Florida, which is the second-highest number in the nation. Unfortunately, this means there are also a large number of motorcycle accidents in Florida. These often lead to serious injuries and even death. If you've been the victim of a motorcycle wreck, it's crucial you seek the help of an experienced Florida personal injury attorney.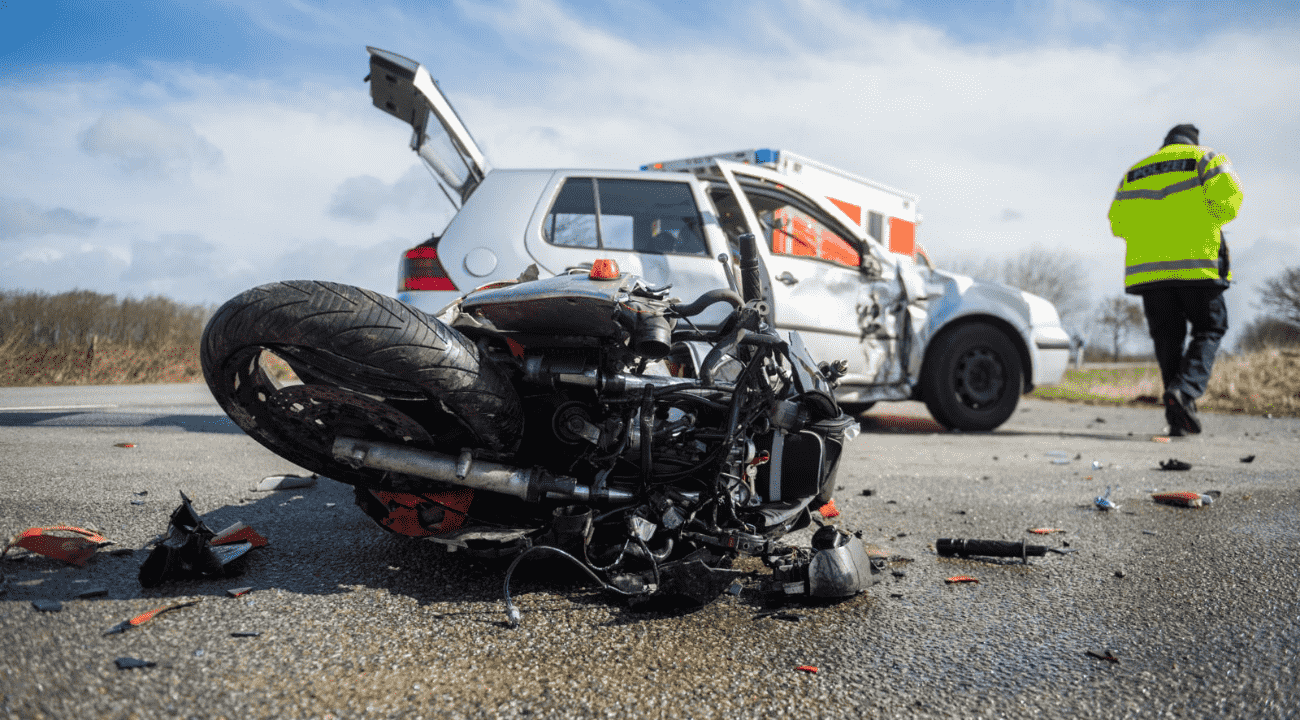 At Ehrlich & Naparstek, we understand the devastating impact a motorcycle Crash can have on you and your family. We have the knowledge and personal injury experience needed to investigate the accident, determine if negligence played a part and hold the responsible party accountable. It's our goal to obtain the compensation you need to ensure your future well-being. Contact us at (561) 687-1717 or (772) 842-8822 today.
Common Causes of Motorcycle Accidents in West Palm Beach & the Treasure Coast
Motorcyclists are at a much higher risk of injury when accidents occur. Unfortunately, other motorists often fail to respect the space of motorcyclists traveling alongside them. When this happens, the possibility of a collision increases. Some of the most common causes of motorcycle accidents in West Palm Beach and on the Treasure Coast include:
Aggressive Driving
Failing to Observe Traffic Rules
Speeding
Distracted Driving
Driving Under the Influence
Road Hazards
Poor Weather Conditions
If negligent or careless behavior of another driver resulted in a crash or wreck, you have the right to seek compensation for things like medical bills, lost wages, and pain and suffering. The attorneys at Ehrlich & Naparstek have decades of experience handling motorcycle crash cases. Our dedicated team will examine the details of your accident to determine if negligence occurred. We'll also evaluate your damages in order to calculate the appropriate amount of compensation to fight for.
Injuries Resulting From a Motorcycle Accident
Even if a motorcyclist is wearing a helmet, they can potentially sustain a wide range of serious injuries. Sometimes the extent of these injuries can render a person permanently disabled. This can lead to inability to earn an income or engage in routine activities. Some of the most common injuries sustained in a motorcycle accident include:
Spinal Cord Injuries
Traumatic Brain Injury
Broken Bones
Road Rash
Internal Injuries
Soft Tissue Injuries
Facial Disfigurement
Herniated Discs
Along with pain and disability, these injuries can also cause emotional trauma. In addition, you may need ongoing physical therapy to restore mobility and fully recover, or even surgery from the crash or wreck. This can quickly lead to overwhelming medical bills. That's why you need Ehrlich & Naparstek in your corner to fight for the compensation you deserve.
How Motorcycle Accident Lawyers in West Palm Beach & the Treasure Coast Can Help
When you hire us, we'll start investigating the details of your case right away. Our attorneys will reconstruct the accident to determine if negligence played a part. We will then file a personal injury claim seeking compensation for your damages. Many times, insurance companies try to pressure injury victims into accepting an unfair settlement. If this is the case, we'll intervene and negotiate for an appropriate amount. If this doesn't work, we're not afraid to take your case to court and litigate in front of a judge and jury. See what our clients have to say.
Contact a West Palm Beach & Treasure Coast Motorcycle Accident Lawyer
At Ehrlich & Naparstek, it's our goal to protect the rights of injured victims and their families in West Palm Beach, Stuart, Port St. Lucie, Ft. Pierce and throughout the state of Florida. While we're a small firm, we have the resources of a large operation. This means we can provide high-quality representation and personalized service at the same time. We'll work hard to fight for your rights so that you can concentrate on making a full recovery. Contact us today at (561) 687-1717 or (772) 842-8822 now to set up a free initial consultation.