Florida Personal Injury Attorney
Championing Justice for the Injured in the Sunshine State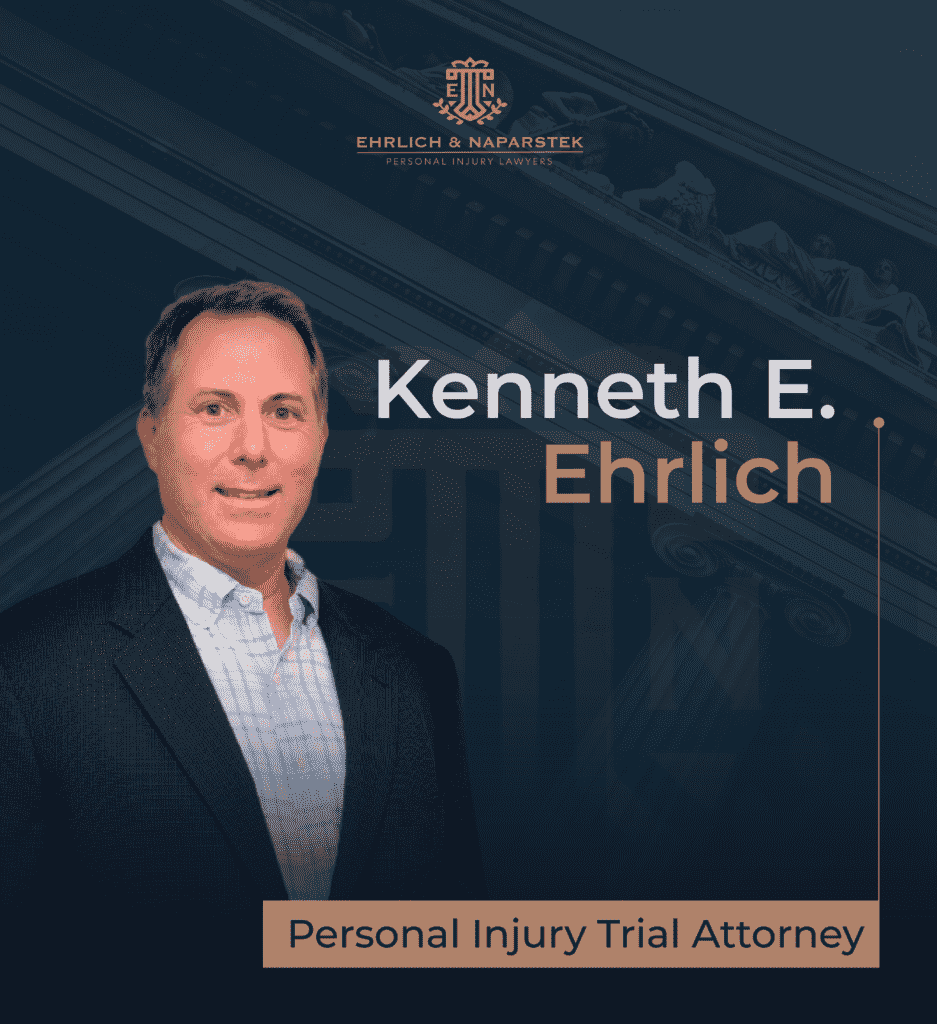 For nearly three decades, Kenneth E. Ehrlich a Florida Bar Board Certified WC Attorney has made a mark as a leading personal injury and workers' compensation attorney, serving clients in both Florida and Georgia. His seasoned expertise has led to a robust history of achieving settlements, verdicts, and meaningful compensation for those who've been injured due to the negligence or wrongdoing of others.
Ken's legal acumen is impressive, but it's his unwavering commitment to his clients that truly sets him apart. He understands that the aftermath of an accident isn't just about legal battles; it's a tumultuous period filled with confusion and anguish. Recognizing this, Ken goes beyond standard legal counsel. Starting with a comprehensive, free initial consultation, he remains a steadfast guide, ensuring his clients never feel lost in the intricate legal process.
While his portfolio boasts numerous professional awards and recognitions, it's the genuine, trusting relationships he forms with his clients that Ken values the most. He takes the time to hear their stories, their concerns, and their aspirations, ensuring that they always receive personalized attention tailored to their unique situations.
Moreover, as a Florida Supreme Court Certified Civil Mediator, Ken brings an added layer of expertise to his practice.
This certification underscores his commitment to seeking resolutions and safeguarding the rights of the injured, marrying his aggressive advocacy skills with a genuine empathy and dedication to each client's well-being.
Kenneth consistently demonstrates a blend of unwavering commitment and legal acumen. Beyond his active practice in both Florida's State and Federal Courts, he proudly aligns himself with several of the nation's most respected legal groups. Such affiliations highlight his relentless pursuit of professional advancement, steadfast ethical beliefs, and his dedication to upholding the pinnacle of legal standards. Delve into the details below to grasp the extensive reach of his professional connections and the high regard of his affiliations.
Professional Memberships & Awards:
Kenneth E. Ehrlich: Licensed Legal Practitioner in Florida and Georgia
Florida Bar and its Trial Lawyers, and Workers' Compensation sections
Georgia Bar and its Workers' Compensation section
United States District Court for the Southern District of Florida
The United States Court of Appeals, Eleventh Circuit
Florida Justice Association (FJA)
Palm Beach County Justice Association
Palm Beach County Bar Association (Co-Chair, Workers' Compensation section)
Florida Workers Advocates (FWA)
Georgia Trial Lawyers Association (GTLA)
Martin County Bar Association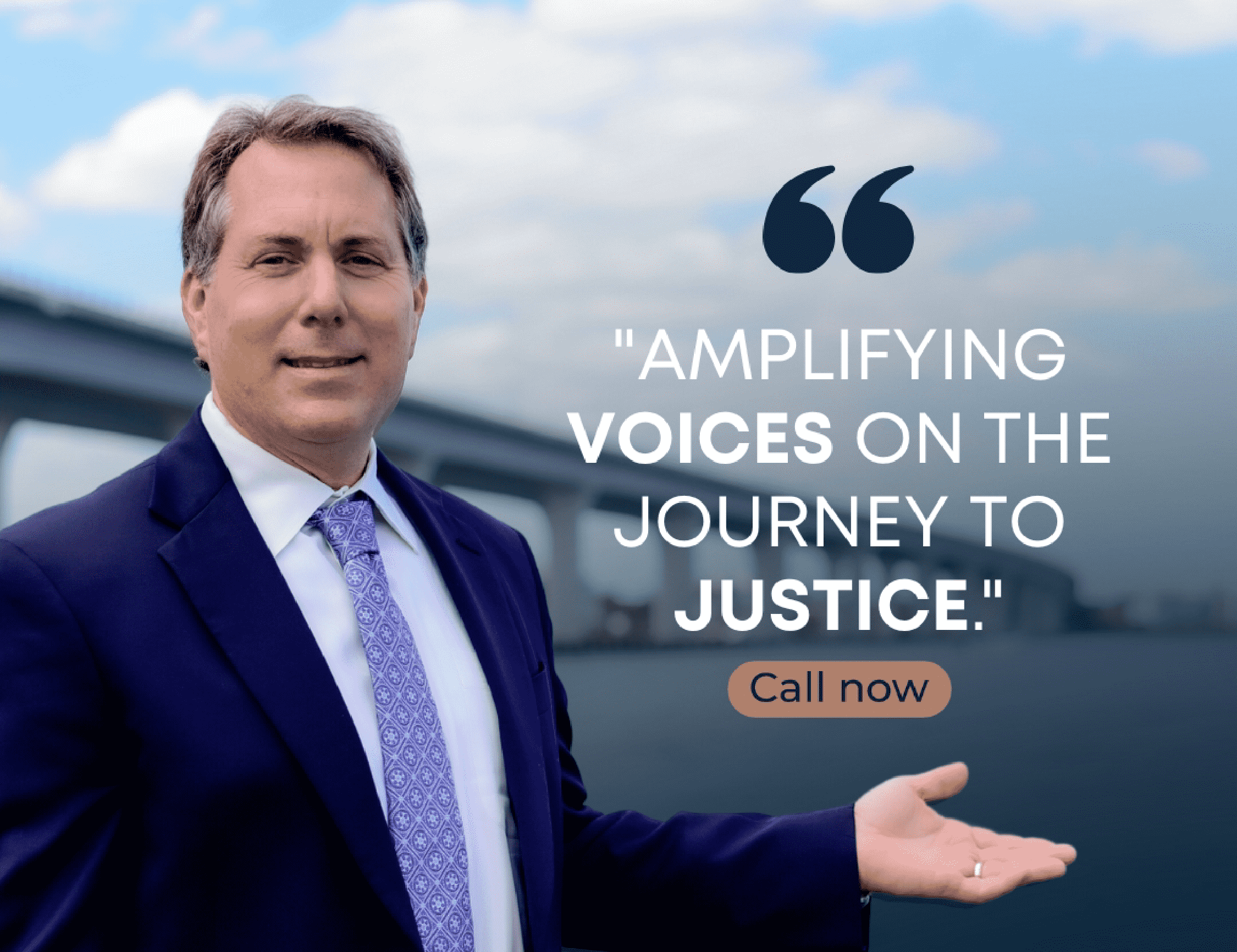 Kenneth E. Ehrlich received his Juris Doctor degree in 1995 from Nova Southeastern University where he graduated Cum Laude. In addition to graduating with honors, Ken received numerous academic and trial advocacy awards while in law school and was president of the Nova Southeastern chapter of Phi Delta Phi legal fraternity. While in school, he also earned his Certified Legal Intern credentials, and was a Prosecutor/CLI for the Dade County State Attorney's Office, Felony Crimes Division.  Ken received his undergraduate degree in 1992 from the University of Miami where he received a Bachelor of Science degree in Communication.  Contact us to get in touch with Ken Ehrlich. Awards & Recognitions:
Recognized Excellence and Esteemed Affiliations
Kenneth E. Ehrlich's legal prowess in personal injury law is illuminated by his steadfast commitment to justice and an exceptional track record. His esteemed affiliations and accolades speak volumes about his dedication, expertise, and consistent promise to deliver superior legal counsel to his clients. Explore further to unveil the distinguished associations and commendations that amplify Kenneth's prominence as a foremost legal figure in Florida.
Florida Legal Elite (2014-2018, 2020-2022)
Bestowed by Florida Trend magazine, this distinction places Kenneth among the elite 2% of attorneys in Florida, reflecting the high esteem he holds among his professional peers.
SuperLawyers (2016-2022)
n exclusive honor recognizing the top 5% of attorneys in Florida, SuperLawyers lauds those who excel across 70+ practice areas based on both peer evaluations and a demonstrated history of professional excellence.
AV Preeminent® by Martindale-Hubbell
This revered rating is an acknowledgment of Kenneth's outstanding legal expertise and unwavering ethical commitment. Based on evaluations by fellow attorneys and members of the judiciary, it represents the pinnacle of professional excellence.
Life Member Multi-Million Dollar Advocates Forum
stablished in 1993, the Million Dollar Advocates Forum (which includes the Multi-Million Dollar Advocates Forum) is one of the most prestigious groups of trial lawyers in the United States. Membership is limited to attorneys who have won million and multi-million dollar verdicts and settlements.
The National Trial Lawyers: Top 100
This is an invitation-only organization composed of the premier trial lawyers from each state or region who meet stringent qualifications as civil plaintiff trial lawyers. Selection is based on a thorough multi-phase objective and uniformly applied process which includes peer nominations combined with third-party research. Membership is extended only to the select few of the most qualified attorneys from each state or region who demonstrate superior qualifications of leadership, reputation, influence, stature and public profile measured by objective and uniformly applied standards in compliance with state bar and national Rule 4-7.
Co-Chair of the Palm Beach County Bar Association Workers' Compensation
The Palm Beach County Bar Association Workers' Compensation is a committee or section within the Palm Beach County Bar Association that focuses on matters related to workers' compensation law and practice in Palm Beach County, Florida. Unfortunately, I couldn't find specific information about the Co-Chair of the Palm Beach County Bar Association Workers' Compensation based on the available search results.
Workers' Compensation Forum In Orlando
Keynote Presentation on Trial Practice and Procedures in Orlando.
Annual Palm Beach County Bar Association Workers' Compensation CLE Seminar
Keynote Presentation on Mediation in Palm Beach.
Florida Workers' Advocates (FWA) Board Member
The Florida Workers' Association (FWA) strives to protect Florida's workers, especially those injured on the job. It's a hub for lawyers and others who want to learn more and work together to help these workers. The FWA aims to provide fair treatment and support to all workers who are hurt at work and the people who depend on them.
Florida Personal Injury Cases We Handle

Your Pathway to Rightful Compensation
Situated in the heart of Florida, Ehrlich & Naparstek stands as a beacon of steadfast dedication to the ideals of justice. Established by experienced legal luminaries unified by a mission, the firm offers unparalleled and empathetic representation, particularly shining in the realm of personal injury. Through time, the firm's meticulous approach to every case, coupled with a commitment to crafting personalized legal strategies, has solidified its eminent reputation. Drawing from a rich tapestry of experience and an intricate understanding of Florida's legal intricacies, they consistently produce outcomes that resonate with, and often surpass, their clients' aspirations. At Ehrlich & Naparstek, the victory is more than just a case won; it's a testament to their impact on the lives of those they champion.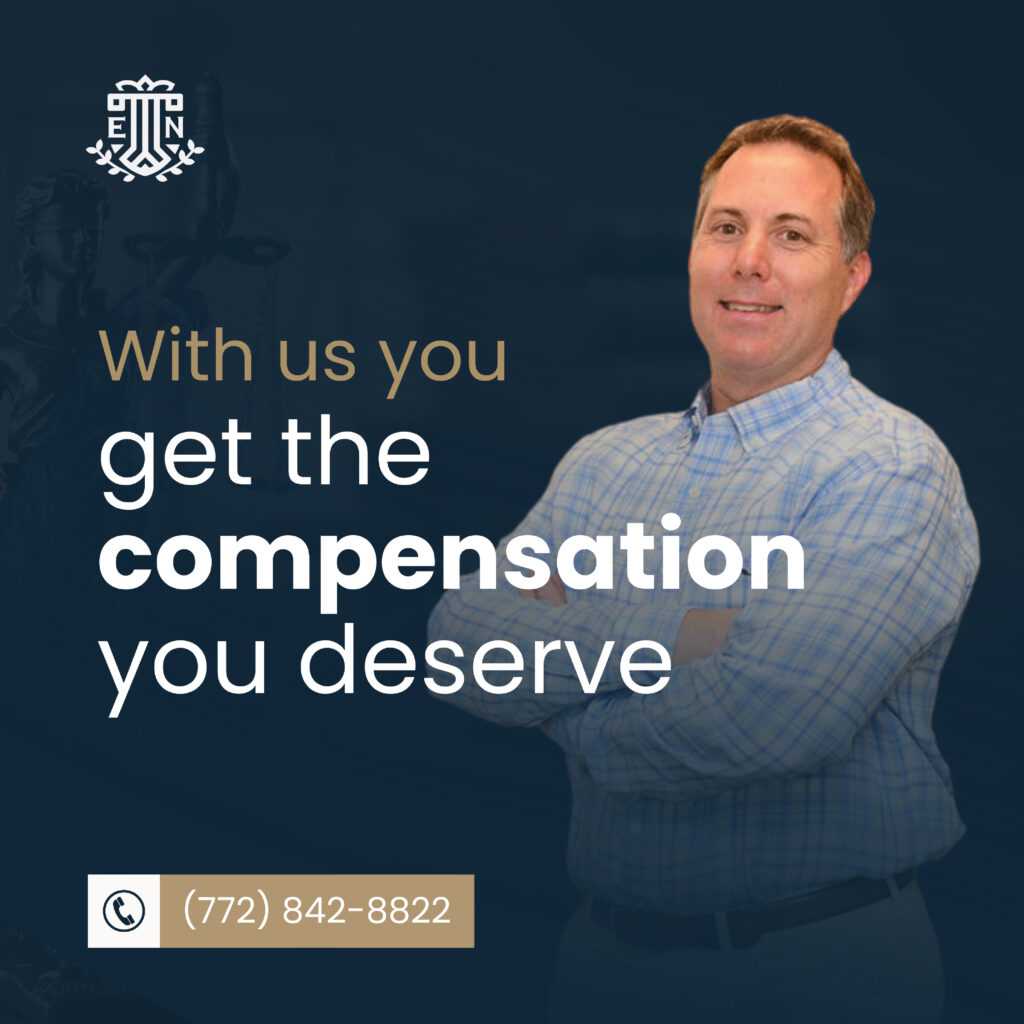 Contact Kenneth E. Ehrlich
Reaching Out, Getting Answers
If you're in search of guidance, expert legal insights, or representation tailored to your unique situation, Ehrlich & Naparstek stands ready to assist. We prioritize open dialogue and individualized care for each client. Please complete the form provided or reach out via phone, and a committed member of our team will respond swiftly. The path to justice often begins with a single dialogue. Let's embark on this journey together.