The ridesharing industry has completely changed the public transportation landscape. Companies like Uber and Lyft, which are now used by 30% of Americans, provide private transport service via mobile apps. This is very similar to traditional taxi service; however, there's one major distinction – in Florida, ridesharing drivers are independent contractors instead of dedicated employees. While this may seem like an insignificant detail, it causes complications when an accident results in passenger injury.  Ehrlich & Naparstek ridesharing attorneys in West Palm Beach & the Treasure Coast have experience taking on the ridesharing industry on behalf of those they injure.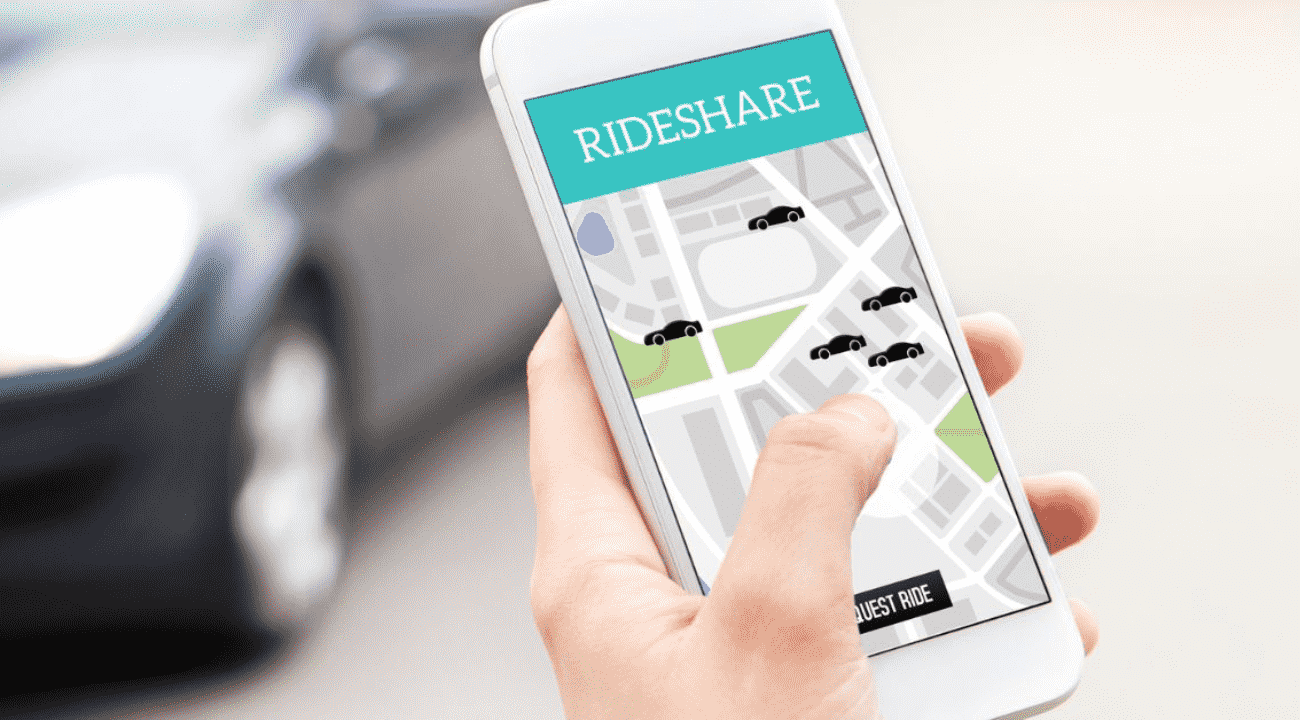 If you been injured in a Florida Uber or Lyft accident, you need an experienced ridesharing personal injury attorney to get the compensation you deserve.  Ehrlich & Naparstek, personal injury lawyers have over 27 years of experience helping victims of auto accidents obtain the compensation they deserve. We also understand what sets ridesharing services apart when it comes to insurance and liability. Call us at (561) 687-1717 or (772) 842-8822 for help today.
Understanding Liability After a Ridesharing Accident
Under Florida law, public transportation services such as buses are considered common carriers. These entities are responsible for providing a certain level of care to passengers. In fact, if a common carrier fails to live up to safety standards as a result of negligence, they may be charged with a misdemeanor and fined $1,000. However, Uber and Lyft are considered transportation network companies. This changes the way they're viewed under the law. It also makes the issue of liability quite complicated, especially when determining whose insurance is responsible for paying out damages. Furthermore, there may be issues pertaining to the Uber or Lyft app that caused or contributed to the crash such as a distracted driver.
If you get injured in a ridesharing accident, it may seem plausible that the Uber or Lyft driver's own auto insurance will pay for damages such as medical bills. Unfortunately, most private auto insurance policies have a "business use exception" that denies coverage if the driver is using their car for profit. That's why Uber and Lyft carry $1 million in liability coverage meant to cover passenger injuries if their driver is at fault. It may also provide coverage if another driver causes the accident and either has too little or no insurance. However, this coverage only applies if the rideshare driver is logged into the app and actively transporting you at the time of the accident.
What to Do After an Uber or Lyft Accident
If you're involved in an accident while taking an Uber or Lyft, you may feel like these companies will automatically step in to protect you. Unfortunately, that's not always the case. It's crucial you take several steps to protect yourself. A good rule of thumb is to treat the accident as if you were the one driving. Make sure you take the following steps:
Seek Medical Attention
If you sustained injuries, you need to be treated by a doctor right away. Even if your injuries don't feel significant, get checked out anyway.
Photograph the Scene
If you're able, use your phone to take pictures of the accident scene. These photos can be useful if a rideshare company or insurance provider denies responsibility.
Videotape the Scene
If you're able, use your phone to take video of the accident scene, the Uber or Lyft app, and witnesses and parties. These videos can be useful if a rideshare company or insurance provider denies responsibility.
Gather Information
Get the names and contact information of the rideshare driver and any other drivers involved in the accident.
Don't Sign or Agree to Anything
If the ridesharing company or an insurance provider asks you to sign anything regarding the accident, decline. You're under no obligation to sign anything or make any statements.
Get a Copy of the Police Report
An official police report will come in handy if there are disputes regarding the accident. An attorney will need it when helping you seek compensation.
If you've been injured and are confused about your rights, Ehrlich & Naparstek Injury Trial Lawyers can help. Our attorneys understand the complexity of ridesharing accidents and will help navigate you through the legal process while ensuring we seek full compensation for your injuries and damages.  
Why You Need an Experienced Personal Injury Attorney in West Palm Beach & the Treasure Coast
Uber and Lyft have taken measures to protect themselves, primarily because their drivers are independent contractors instead of employees. This legal loophole can make it difficult to seek compensation, even with $1 million of liability insurance in place. In addition, if another driver is at fault, there's a good chance their insurance provider will do everything they can to deny your claim or pay as little as possible. That's why it's important to hire an experienced Florida personal injury lawyer to protect your rights. Attempting to handle the case yourself may end in further financial loss.  Ehrlich & Naparstek have handled cases against Uber & Lyft and have the knowledge and resources to take on any insurance company or corporation.  
Contact a West Palm Beach Rideshare Injury Lawyer
If you've been injured while taking an Uber or Lyft, you have the right to seek compensation for medical bills, lost wages, and pain and suffering. Let Ehrlich & Naparstek help you seek full compensation and get you back on your feet as soon as possible. Contact us at (561) 687-1717 or (772) 842-8822 to schedule a free initial consultation today.